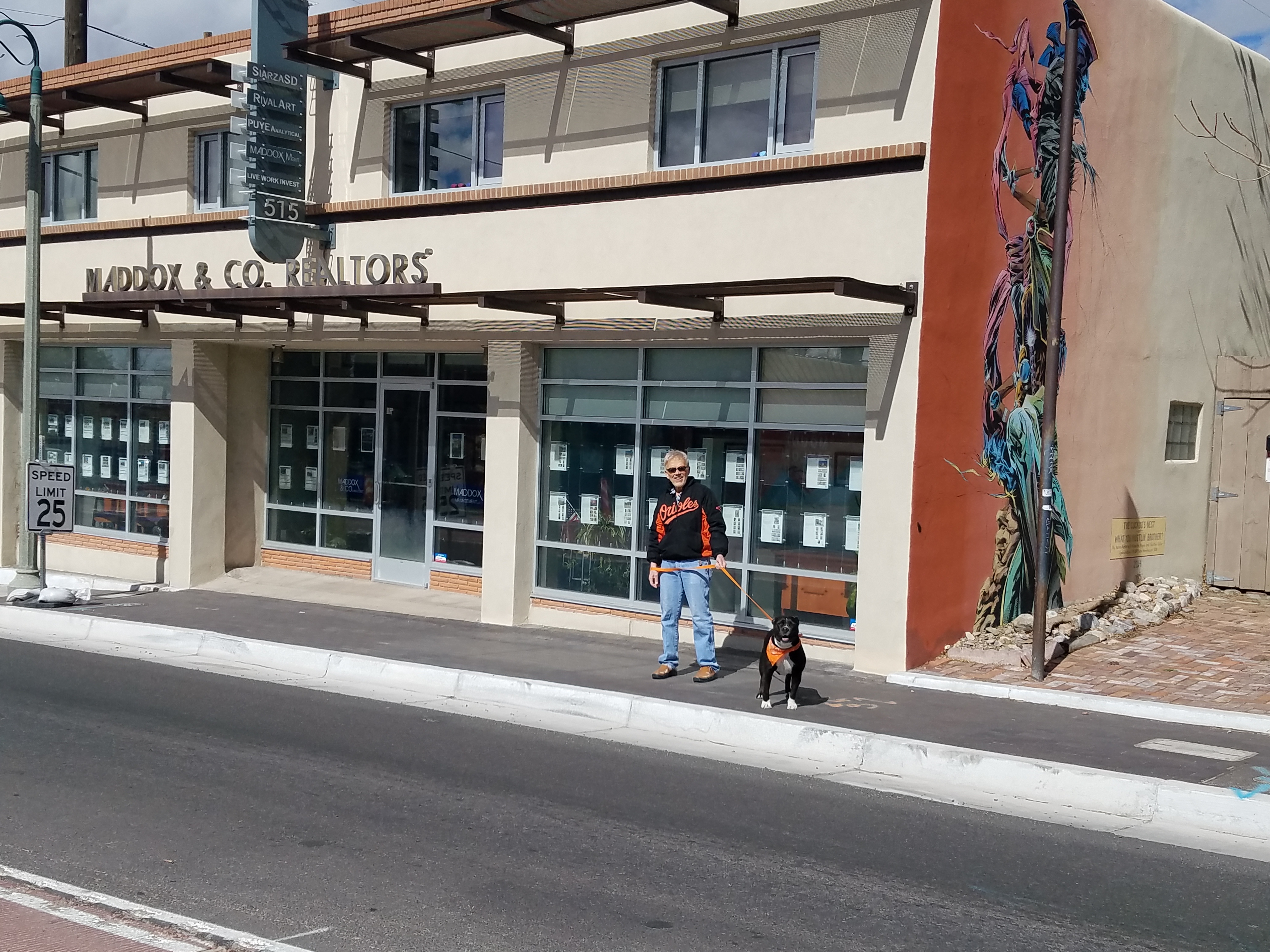 Local Family Owned & Operated

Located in East Downtown (EDO) & Huning Highland Historic District We have the trust and have represented thousands of clients in real estate transactions over the years.
What Does Maddox Do?
Although we work all over the Albuquerque Metro area we have a special expertise in the urban and historic center of Albuquerque. We know the Historic Overlay Zones and Zoning Ordinances. We know the neighborhoods.
We specialize, and have for years, in places like Downtown, East Downtown – EDo, Huning's Highland Historic District, West Downtown, Spruce Park, Silver Hills, UNM, Nob Hill, Ridgecrest, Barelas, Railroad, Old Town and North and South Valleys.
We want to make your selling and buying experience a pleasant one. If you are selling, to help you get top dollar for your property, If you are buying, to help you get the best price and terms possible.
How Does Maddox Do It?
With over 125 years of experience we work everyday to represent your interests.
With the latest technology and our listings are on thousands of websites around the globe.
We are members….
National Association of REALTORS®, and subscribe to its Code of Ethics.
Greater ABQ Association of REALTORS®
Commercial Association of REALTORS® NM
REALTORS® Association of New Mexico
Southwest MLS
Does Maddox Have Any Help?
Indeed we do! We work with a vast array of professionals & vendors to offer you the best service in the market place….
AMB Floor Plans
Bill Mohr Professional Photography
Paradym – Let's Do Marketing
KC – Creative Multi Media Posting
Matterport 3D Casas Tour
Circle Pix Virtual Tours
Trust Home Inspections
Duke's Inspections
Jason Pike Waterstone Mortgage
Gail Torino Stewart Title.
Joe Baca Construction Inc
Maddox Management LLC,
Placester Real Estate PlatformWebsites
Ponderosa Contracting LLC
Schmidt Electrical Contracting
#1 Plumbing & HVAC
Stage It New Mexico
Linton & Associates Insurance Agency
Maddox Construction LLC
Green Sweep LLC ECO Cleaning
List HuB
REALTORS Property Resource
Property Spark
SkySlope
Does Maddox Sell Real Estate Only in ABQ Metro?
No, we know brokers all across New Mexico and the United States. Let us know where and we will refer you to a competent broker you can trust.
What About Mexico & The Rest of the World?
After years in business and involved in real estate groups we know brokers across Mexico and the Globe.
Certified International Property Specialist (CIPS)
Transnational Referral Certification (TRC)
Asociacion Mexicana de Profesionales Inmobiliarios (AMPI)
What About Real Estate Beyond Earth?
Not yet.
Does the Maddox Team Just Sell Real Estate?
No there's more. The Maddox Team serves on boards & commissions in our…
Neighborhood,
Communities,
State
Nationally.
Check out the bios under the Maddox Team Tab. No shame around here!
We are featured regularly in the press.
It really does help us represent you. Maddox knows what's up.